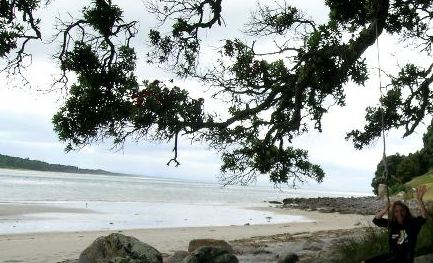 "Every time we buy something or dispose of something, we're supporting employment and environmental practices for someone, somewhere. Every day is full of opportunities.
- Mandy Campbell, Applied Science graduate in Environment, founder of recycled.co.nz & immigrant from Zimbabwe, where recycling is a way of life and means to life.


Customer feedback:

"Wow and wow again! Love your work and attention to detail. Cheers again and will be in touch for more ideas/business."
- Dave Butler-Peck, Party Development , Green Party of Aoteroa NZ

"I've just received the notebooks and they look FANTASTIC!! Everyone in the office loves them. It's a really, really well done job! Thanks a lot for your work on them. And thanks as well for providing the extra covers, boxes and business card holders, we really appreciate it. I can't stop looking and admiring them.
- Svetlana Zhukova, Marketing Executive, Adshel HQ, Australia

"We received our Adshel posters back today and it's like Christmas in here! I just wanted to let you know they have gone down very well and there are lots of smiley faces. Thanks for the great work."
- Louisa Picker, Communication Specialist, New Zealand Post

"Wow, thank you. The 'Going Digital' laptop bags look great! You could and should charge more."
- Kerri Du Pont, Senior Designer, Moxie Communications Ltd.

"Wow, the inner tube I-pad sleeve is awesome and super well done. The detailing is immaculate and you haven't charged enough for your work."
- Nic Williams of Christchurch, an exceptionally kind lady who deposited double the asking price!


Media coverage:

Interview and images by the talented journalist and publisher, Eric Turner, owner of Eric Turner Communications and Editor of Te Awa, Green Party Members newsletter. [View]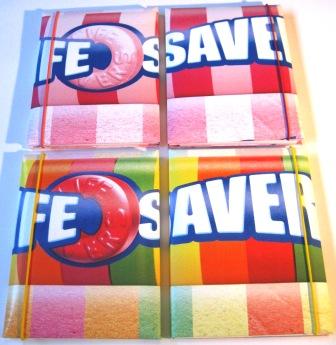 Yummy Lifesaver poster notebooks commissioned by Adshel

.

...................
Hello and a warm welcome. Lovely to have you visit.

Recycled.co.nz is a lucky little business. We get to work with the creative people that are behind the organisations walking the talk. For them, the light is on, it is green and their customers are delighted.

In return for re-using printed materials, brands are receiving exposure in new places and in the nicest possible medium: conversations between friends.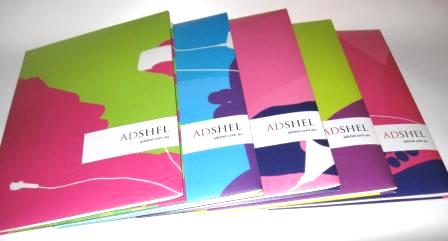 We re-use a range of material types to create conference stationery, promotional gifts, merchandise or fundraisers. Our specialty is attention to detail whereby you tell us what you're aiming for and then we squirrel away, with the aim to have you excitedly calling out 'Bingo, my friend!'.

We've also expanded to include a new reading service to 'recycle' books and boring work documents into one page summaries for busy people and ESL speakers.

Every order provides local employment and is appreciated.

P.S. We don't charge for the online promotions - it helps to keep them honest and it is in lieu of social media, which is distracting; tinkering on ideas requires concentration. We prefer to entrust word of mouth and our volunteer work to spread the word.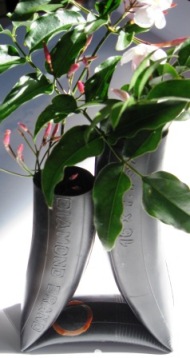 The practice of using materials just once has come and gone - burying re-useable materials is a luxury of the past. Bid the past farewell with optimism, by having a chat about the opportunities for your organisation at hello@recycled.co.nz

NB. If that all sounded like marketing babble to you, well fair enough. It probably was. What matters is that in the process, local jobs are created and resources aren't wasted.

Thank you ;-)
xox