Clemenger's 'Wellington in a Pint', featuring craft beers by local brewers, was a wonderful example of marketing at its best.
The designs were beautiful and personalised to such an extent, that it made being a local, part of a special group 'in the know'.

RIP Mr Hana... something tells us you'd have enjoyed both this tribute and climate change.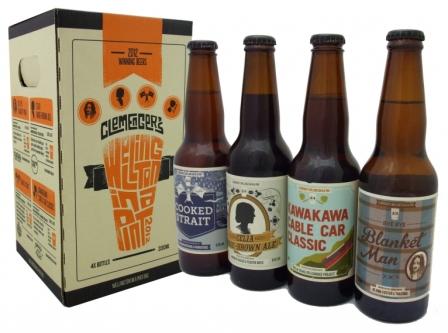 The Adshel posters featuring the same campaign looked similar, but only larger.
Conveniently, just the right size to feature Wellington's Mayor, Celia Wade-Brown.



Front view of the two notebook options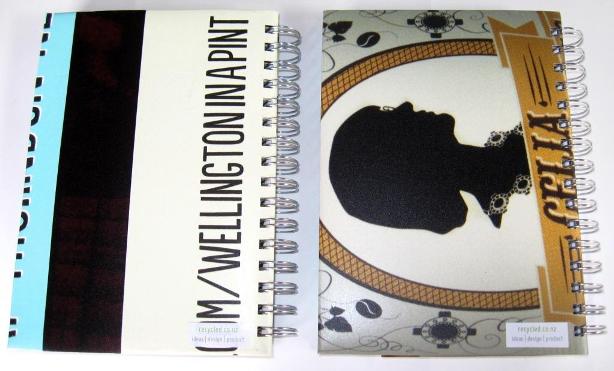 Rear view of the same two options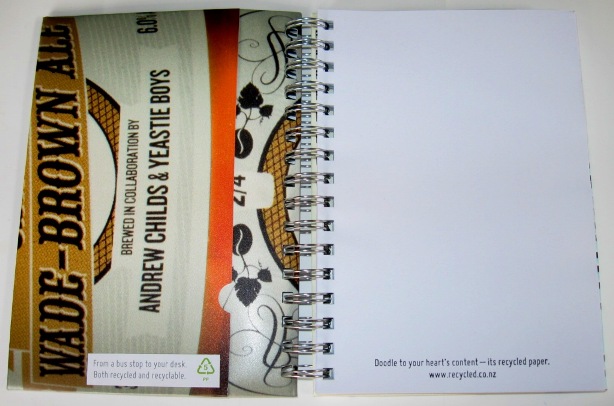 Inside view featuring the crafty brewers and the built-in storage pocket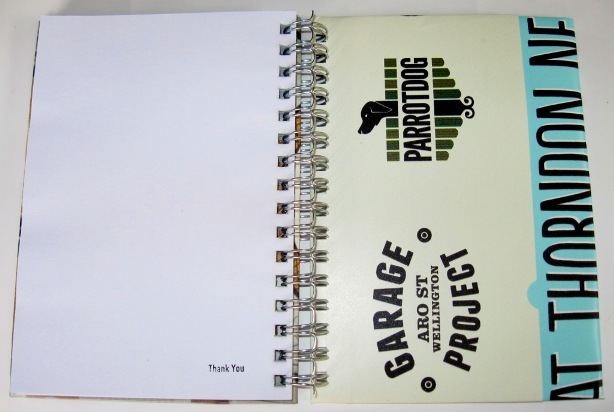 At the back, the other local brewers were featured and another storage pocket provided

There were 25 in total - one was gifted to Ms Wade-Brown and one to Garage Project. The rest were sold via the online charity
fundraiser, PlanetGoodness.com - whereby a charming Canadian writer, living in Takaka kindly purchased the lion share.

With the remaining off cuts, a few poster wallets were trialled: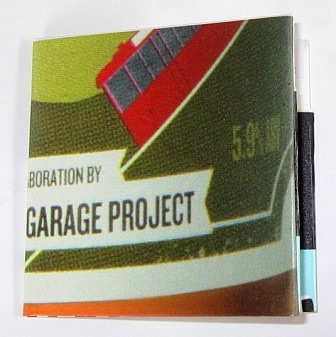 ........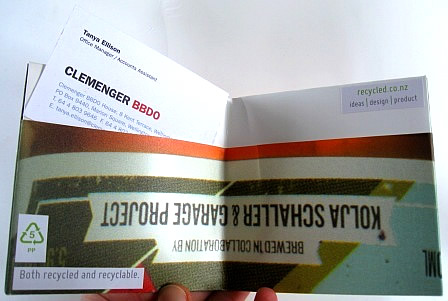 The poster paper was a little too rigid for the wallet pattern to function all that well - bit like a batch of homebrew that's
'interesting' yet not quite right. The batch of Celia Wade-Brown Ale on the otherhand, received favourable
reviews with the 'BeerCrusades.Blogspot' having this to say about it:

The Celia Wade-Brown Ale was the pick of the weekend.
Appearance: Dark Brown, nice and clear with a good off-white head, lacing round the glass to the end.
Aroma: smells of roasted malts and minor ash, with a good chocolatey hit.
Flavour: Dark and roasty, superb poured at room temperature. Off the hand pull, nice and sticky, quite creamy.
Overall: Superb beer, shame it's not more common around Christchurch, would be interested to see how it tastes off the tap/bottle.
It takes a sese of humor to loan your name to a beer ;-)
Full credit to our Mayor - in doing so, she helped out many a good cause.
As a special thanks, we also gifted her complimentary A6 notebooks made out of saved Wellington City Council brochure stock: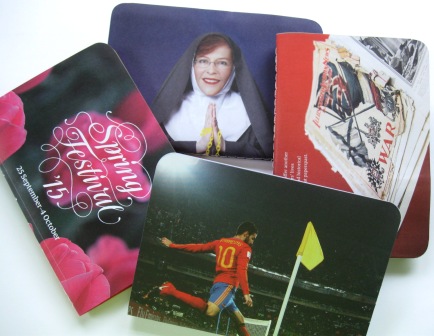 The cute sized notebooks also doubled as an interesting little read on services and events provided by the council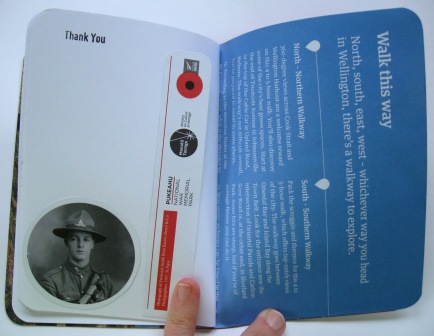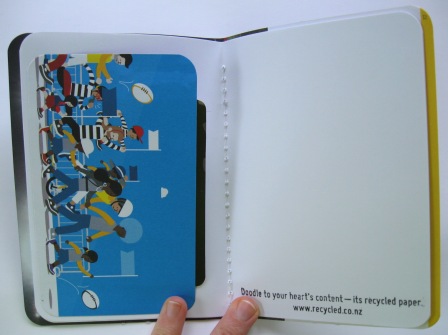 Images were salvaged to add interest and to provide for handy storage pockets to hold the likes of a business card or note.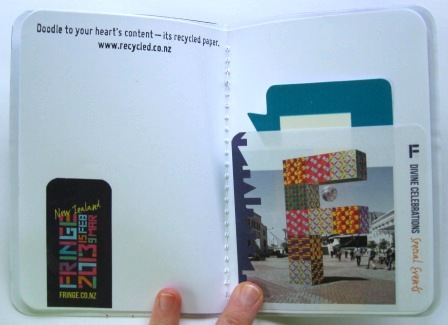 No need for Te Papa's gift store to sell Wellington themed notebooks made in China when they could have Welly made...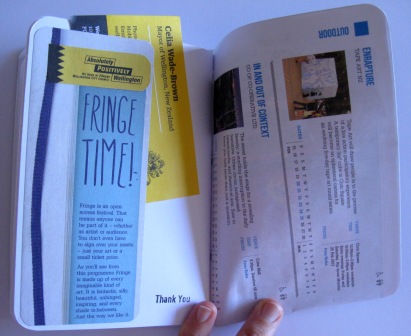 That little grumble aside, thank you and cheers to all involved!