The annual Kapiti Coast District Council's Sustainable Home and Garden events were full of fun with something for everyone...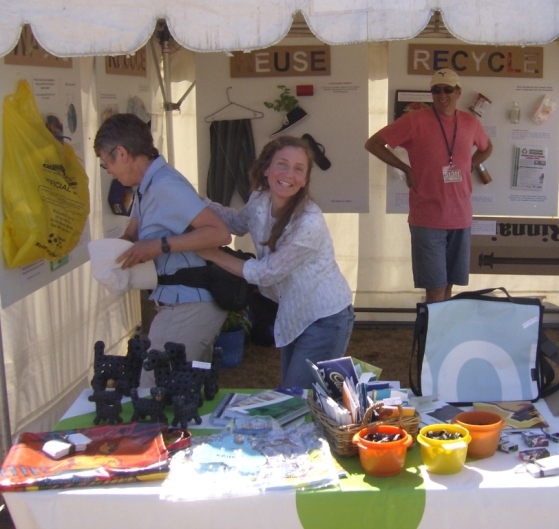 That is until they were cancelled in 2015. Prior to that, they were packed with lots to see and try for all ages.
There were loads of fabulously free workshops on offer for a variety of interests ~ we provided a few to
show how to make your own wallets, card holders and inner tube flower vases.

The Kapiti District Council Waste Minimisation Team ever so nicely shared their marquee with us and despite
appearances, there was no groping of the customers~this is my Mum who kindly got up pre-dawn to help set up.
She also cleverly made the inner tube dogs. Ta Ma xox

Thank you as well to all those who supported our stall with kind words and purchases.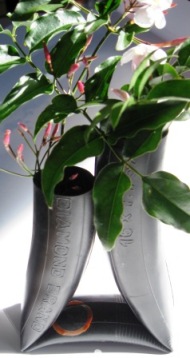 High five to Kapiti District Council for being able to offer the annual event for as long as they could.
A special mention and thank you to Stacey Gasson, their Sustainable Communities Co-ordinator and their
Waste Minimization and Services Officer, Simon Calcinai for the warm invite and super help.