University of Canterbury posters + origami = funds for earthquake repairs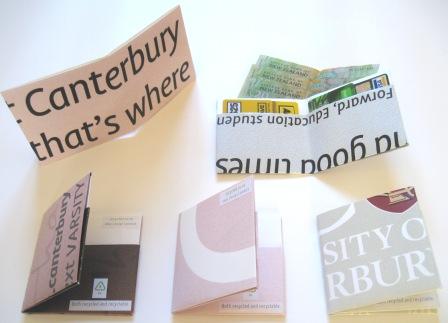 These Adshel campaign posters are the handiwork of Sue McCrea's agency, ImMEDIAte and date back to 2008.
Sue was keen to have them re-used but at the time the country was jolted into a recession and the
project fell by the wayside. A few years on and thousands of jolts later, the posters have been
dug out of storage and what's left lying in the wayside are buildings in need of repair.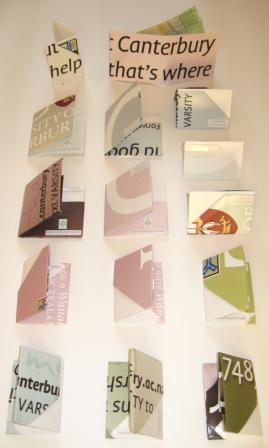 That's why we folded these wallets and card holders as fast as our little fingers could manage and donated them all
free of charge for use as limited edition fundraisers for alumni both here in NZ and overseas.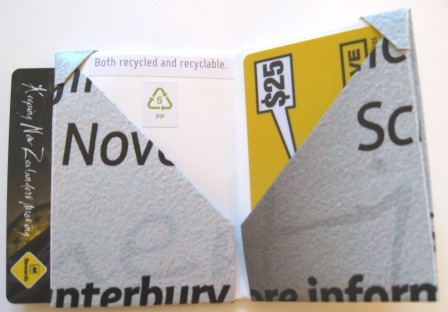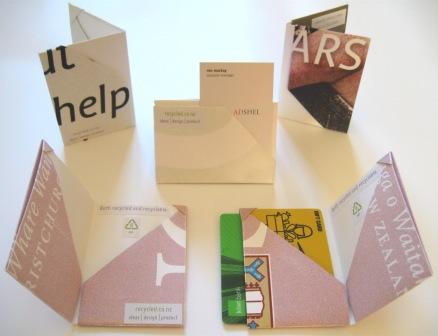 ...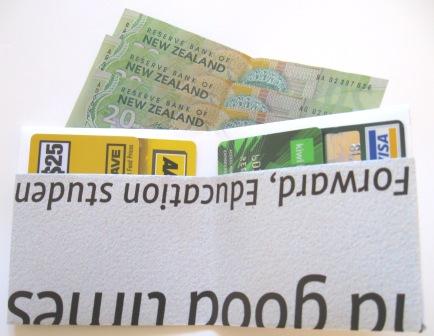 Back to the work bench... there's Christchurch squares and rectangle wallets to be constructed!